Rent a Car in Quintana Roo

Rent a car in Quintana Roo
Quintana Roo is a state located in the Southeast of Mexico, on the border with Central America. It borders the Mexican states of Campeche and Yucatan, the Gulf of Mexico and Central America, Belize and Guatemala. It has a population of about 1.7 million inhabitants, who are concentrated mostly in Cancún. Chetumal, San Miguel de Cozumel and Playa del Carmen.
More than 8 million passengers travel every year to Quintana Roo looking for the fabulous beaches of the Caribbean Sea and the natural, paradise attractions that Cancún offers, such as Isla Mujeres and the destinations of Riviera Maya, among which are Tulum, Puerto Morelos, Playa del Carmen, Puerto Aventuras, Akumal, Coba, the Biosphere Reserve Sian Ka'an, and Cozumel. The combination of excellent hotels, wonderful scenery, good weather, and the fascinating archaeological ruins, make Quintana Roo, one of the most preferred tourist destinations in Mexico.
To take full advantage of the enormous variety of options offered by the state of Quintana Roo, it is highly advisable to get around in a rental car. The company RentingCarz offers the possibility to book a rental car online and at the best price, with the most recognized and trusted car rental companies in the market. Just choose the car you are looking for from a variety of compact cars, family cars, convertibles, SUV, Minivans, sports cars and luxury cars. RentingCarz also gives you the opportunity to take advantage of excellent discounts for rental cars that include a GPS in your language, insurance included, a full tank of gas and many other services.
How are tolls paid in Quintana Roo?
Getting in and out of Cancun on the freeway with a rental car, you have to cross the Yucatan border and pay tolls in cash at the X-Can booth, in Valladolid. The toll booths are located right on the border between the two states. This road is very convenient to head towards Chichen Itza and the surrounding areas.
How fines are paid in Quintana Roo?
Traffic laws are quite flexible for tourists in Quintana Roo. This means that if a minor offense is committed with a rental car (driving without a seatbelt, a prohibited turn, parking in prohibited places, etc.), it is likely that the traffic officer will not administer a fine, but she or he will warn you not to violate Mexican law again. They are so accommodating in order to prevent corruption by traffic police, as well as to encourage tourism. However, the same kind of assistance does not apply for more serious infractions such as driving under the influence of alcohol or more serious traffic accidents.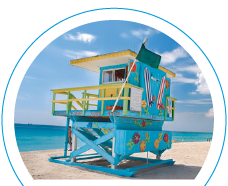 Main Cities in Quintana roo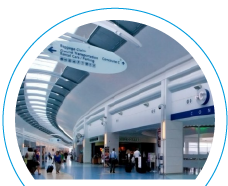 Airports in Quintana roo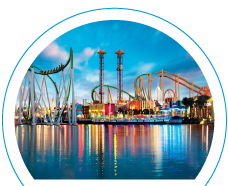 Attractions in Quintana roo