Rent a Car in Georgia
Renting a Car in Georgia
Georgia is a state situated in the Southeast of the United States, that covers 59,425 square miles and has a population of about 10 million. Georgia borders Tennessee, North Carolina, South Carolina, Florida, and the Atlantic Ocean.
Georgia has a subtropical climate, pleasant in the winter and pretty hot in the summer. The state of Georgia offers important tourist points in cities such as Atlanta, Savannah, Marietta, Tybee Island, Columbus or Augusta. These cities have historic, architectural, and cultural relevance, and are also interesting for their landscapes, flora and fauna.
To fully enjoy the great variety of options that Georgia offers, it's highly recommended to use a rental car, to avoid suing public transportation and travel freely between the state's more than 600 cities.
How are tolls paid in Georgia?
In Georgia you can pay tolls automatically through a service called Peach Pass. This automatic charging system permits drivers to travel all the highways of Georgia by rental car without worrying about having correct change, or forgetting to pay a toll. Through RentingCarz you can reserve a rental car over the internet at the best price with the most reputable companies on the market, with the option so that all toll fees can be paid upon return of the vehicle.
How are traffic fines paid in Georgia?
Traffic fines are charged to the name of the driver of the rental car and should be paid within a few days of being issued. To know the options and forms of payment you'll need to have the name and contact information of the court issuing the ticket. This is shown on the ticket itself. You can verify this information online on the state of Georgia's website. If you have the fine number, you can enter it and use a credit card to pay online. Later you'll note the payment confirmation number and print the receipt. There are a few other unofficial sites like the DMV that accept payment of traffic fines in the state of Georgia.
Under no circumstances should a foreign tourist ignore a traffic fine, since that would probably cause the court to file a record of Debt to the Nation. This might make it impossible to renew your visa to the United States, or even, when the unpaid fines are reissued, open the possibility of arrest and/or obligatory community service.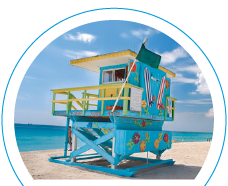 Main Cities in Georgia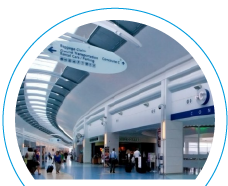 Airports in Georgia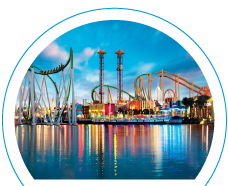 Attractions in Georgia
Coming soon...