Europcar Rent-a-Car
Find the lowest rates on car rentals
About Europcar
Europcar's continually expanding network meets your mobility needs with a network of more than 10,000 outlets worldwide in over 150 countries covering Europe, Africa, Middle East, Indian Ocean, Canada, Central America, Mexico, Carribean and Asia Pacific.
Europcar locations can be found in all major airports, railway stations, and large towns and cities.
Key Facts and Figures
• 1949 Europcar is founded in Paris
• 1970 Renault purchases Europcar
• 1973 Creation of subsidiaries in Belgium, Germany, Holland & Switzerland
• 1974 Acquisition of Budget Italy: Corporate expansion into Spain
• 1981 Acquisition of Godfrey Davis UK: Creation of Europcar International
• 1982 Creation of subsidiary in Portugal
• 1988 Wagon-Lits purchases Europcar and sells 50% of the share to Volkswagen
• 1989 Merger with Interrent Car Rental GmbH
• 1992 Accor acquires Wagon-Lits including its 50% share of Europcar
• 1999 Europcar launches an innovative web based Online Reservation System
• Volkswagen AG becomes sole shareholders in Europcar and showing commitment in developing as a lifestyle company.
• 2000 Budget Rent A Car become a new strategic partners for Canada and North America.
• 2006 Major acquisition of Europcar by Eurazeo and acquisition of Keddy (Belgium) and Ultramar (Spain) Partnership with Mazda in Japan Start of operations in India through franchise
• 2007 Acquisition of the European businesses of Vanguard (National Car Rental and Alamo Rent A Car) and Transatlantic Alliance with Vanguard
• 2008 Opening in Beijing through local partnership Acquisition of ECA Car Rental, Europcar's Master Franchisee in Australia & New Zealand Strategic Alliance with Enterprise to form the World's Largest Car Rental Network
• 2009 Partnerships with Nissan and Renault to market electric vehicles by 2010/2011 and advance zero-emission mobility on a global scale.
Today, Europcar has locations in 150 countries, in Europe, North America, Africa, and Western Asia.
Find the Most popular Car Rental destinations with Europcar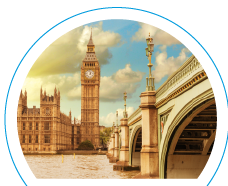 EUROPE
More car rental destinations
in Europe coming soon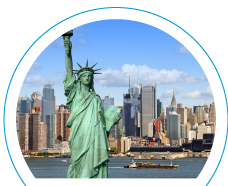 North America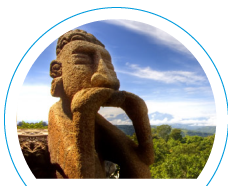 MEXICO
More car rental destinations
in Mexico coming soon