Rent a car in New York
Traveling in New York with a Rental Car
New York is the most populated city in the United States. and the second in North America, after Mexico City. Located on the Southern tip of New York State, it has an area of 320 square miles and is considered one of the major centers of trade, finance, entertainment and fashion in the world.
Those who come to New York by plane should know that the distance in a rental car from JFK International Airport to the Southwest end of Manhattan, is about 15 miles. The city of about 8.5 million inhabitants, is composed of five boroughs: Brooklyn, Bronx, Queens, Manhattan, and Staten Island, and has an emblematic architecture, consisting of its huge skyscrapers, and the famous botique hotels, famously known as brownstones.
Another urban icon of the city of New York is Central Park, in the shape of a rectangular lung, with an area of 3.47 square kilometers (883 acres), it is bordered by 110th Street to the North of the park; to the East, by Fifth Avenue; to the West by Central Park Street; and to the South by 59th Street. It has several artificial lakes, ice rinks and parks, commonly used in recreational and sports activities.
New York receives 50 million visitors each year, all of whom come to see with their own eyes the tourist spots and attractions that have become famous from dozens of films and TV shows, and have gained international prestige: the Empire State Building, the Statue of Liberty, Rockefeller Center, Grand Central Station, Times Square and the new World Trade Center (One World Center). Others are drawn to museums like the MOMA, the Metropolitan and the Guggenheim; and theatrical productions of Broadway, Radio City. And of course, there is the shopping on Fifth Avenue for those who are interested.
Another interesting trip to make in New York is to the historical NBC Studios, where the most important American TV programs air; such as Saturday Night Live, Late Night show, The Tonight Show and Seinfeld. Guided tours of the studios will be reopened mid-2015.
And if you have a few days to enjoy the city, you cannot miss spending an afternoon in neighborhoods like East Village, to enjoy its rock influence; or neighborhoods like China Town and Soho with its shops, restaurants, cafes and vintage clothing stores. And when night falls, prepare to hear the best jazz in town in mythic clubs like the Blue Note in Greenwich.
New York has a very fast and effective public transportation system, as well as high traffic, and few parking spaces. So, for those who are thinking of staying in town a couple of weeks, you should know that renting a car to get around would not be the best option. However, if you are passing through the city only for a few days, and then planning on going to other destinations in the United States or Canada, it might be more practical to get a rental car. Just keep in mind that to drive a rental car in NY, you cannot exceed 30 mph., you must always use seatbelts and should have some cash to pay tolls. With regard to parking, it is better to use a private parking, as parking meters only allow a maximum stay of one hour, which is not enough time for a leisure tour of the city.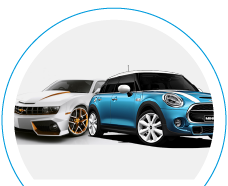 Car Rental Companies
in New York
Alamo
Avis
Budget
Dollar
Hertz
National
Thrifty
Sixt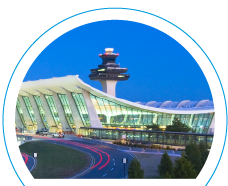 Airports Near
New York
New York John F Kennedy Airport
Local
Attractions
American Museum of Natural History
Metropolitan Museum of Art