Walk of Fame
Los Angeles, CA 90028
http://www.walkoffame.com/
Visiting the Walk of Fame
If the question is what are the two most iconic parts of the city of Los Angeles, then the answer will surely be the Hollywood Sign and the Walk of Fame on Hollywood Boulevard. Therefore, if you have already stopped by the local Car Rental and are scouring the city in your newly rented car, you must head over to the Walk of Fame.
The Walk of Fame was created in the 50's as an attempt to improve Hollywood at the time. Construction began in 1958, and by February 1960 it was opened, with the first star, actress Joanne Woodward. That same year, 1500 more stars were created, and by 1978 the Walk of Fame became an historical and cultural monument of Los Angeles.
The stroll consists of 2500 stars that are all well-known figures in the world of film, TV, music, radio and theater. Each star is coral pink, has five points with bronze edges, and is inlaid in the tiled promenade. It extends over approximately three and a half miles. Starting at Gower Avenue and Hollywood Boulevard, it then continues west on La Brea Avenue, and then it heads North on Vine Street between Yucca and Sunset Boulevard. This walk is located three minutes from TLC Chinese Theater and ten minutes from the aforementioned Hollywood Sign.
Each year about 10 million tourists come to visit the Walk of Fame, and take pictures with their favorite stars. Among the many famous stars you will find Humphrey Bogart (the 6322 Hollywood Blvd), David Bowie (at 7021de Hollywood Blvd), Marlon Brando (at 1765 Vine Street), The Beatles (at 7080 Hollywood Blvd) Leonardo Di Caprio (at 2386 Hollywood Blvd), Harrison Ford (to 6801 Hollywood Blvd), Michael J. Fox (at 7021 Hollywood Blvd), Michael Jackson (At 6927 Hollywood Blvd), John Lennon (at 1750 Vine Street), Marilyn Monroe (at 6774 Hollywood Blvd), Elvis Presley (at 6777 Hollywood Blvd) and Steven Spielberg (at 6801 Hollywood Blvd). There is one unique star that is not placed horizontally, at the request of the figure himself, because he did not want anybody to walk over him: Muhammad Ali. This star is located on the wall at the Dolby Theatre, located on Hollywood Blvd., Highland Avenue. This theater, formerly known as The Kodak Theatre, is the home of the Academy Awards since 2001.
At 6925 Hollywood Blvd, you will also find The Chinese Theatre, formerly known as The Chinese Theatre Grauman. Since opening its doors in 1927, it has become a favorite spot for tourists visiting Los Angeles. Right outside of the building you will find handprints from over 200 celebrities; from actors like Groucho Marx, Clack Gable and Marilyn, to stars like Harry Potter, Emma Watson, Daniel Radcliffe and Rupert Grint.
The Walk of Fame is also packed with street artists and celebrity impersonators, offering the opportunity to take funny pictures with Marylin Monroe, Lady Gaga or Jack Sparrow, for a few dollars.
It is advisable to visit the Walk of Fame early in the morning, to get there when it is less busy. That way, you don't have to wait to take pictures with each of your favorite stars.
Those who drive to the Walk of Fame in a rental car, may find cheap parking at the Hollywood & Highland Square with access through Orange Drive Street.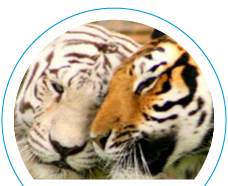 Other Attractions in the Area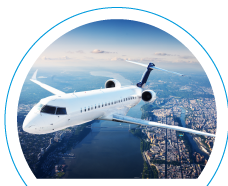 Near Airports