Rent a Car in Texas
Renting a Car in Texas
Texas is located South of the US, encompassing 268,820 square miles, with a population of about 28 million. Given its size and number of inhabitants, Texas is the second largest and most populated state in the United States; bordered by Oklahoma, Louisiana, New Mexico and Arkansas; and by the Mexican states of Nuevo Leon, Tamaulipas, Chihuahua and Coahuila.
Texas is a state that offers a wealth and variety of attractions for visitors. With three of the largest and most populated cities, such as Houston, San Antonio and Dallas, Texas covers a wide geographic and climatic diversity; from placid lakes and pine forests, to warm beaches to arid, desert areas.
To enjoy the huge variety of options that Texas offers, it is highly recommended to get around in a rental car, in order to avoid relying on public transportation and move around freely through the vast expanses comprising the state.
How to Pay Tolls in Texas?
In Texas, there is an automatic toll payment services called Plate Pass (https://platepass.com). This system of automatic toll payments, allows you to drive on all highways in Texas in your rental car, without having to worry about having the change to pay tolls or skipping a toll payment. Through RentingCarz you can reserve a rental car over the internet at the best price with the most reputable companies on the market, with the option so that all toll fees can be paid upon return of the vehicle.
How Are Fines Paid in Texas?
Fines are sent to the driver of the rental car, and must be paid within the first few days of their issue. To find out what the deadlines and payment options are you must obtain the name and contact details of the court. You will find that information on the ticket. If the court has an online payment option, you only need to enter the fine number and a credit card number to complete the operation. Then, you must save the confirmation number and print the receipt. There are some unofficial sites, like DMV, which are in charge of managing the payment of traffic fines in the State of Texas.
It is not recommended to ignore a traffic ticket in Texas as a foreign tourist, because it is highly likely that a file will be opened in court, and your name will be entered into the category of Foreign Debtor. This can lead to serious problems, such as having to renew your visa in order to enter the United States again; or, in the case of repeated, unpaid fines, there is the possibility of being arrested or enforced to six months of community service.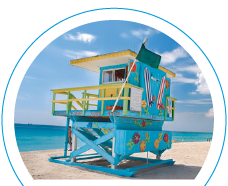 Main Cities in Texas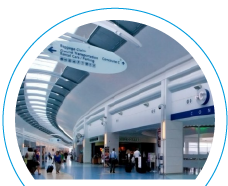 Airports in Texas
San Antonio International Airport
Dallas-Fort Worth International Airport
Houston International Airport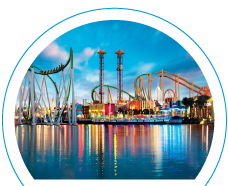 Attractions in Texas
Coming soon...