Rent a Car at Houston-George Bush
International Airport (IAH)
2800 N Terminal Rd, Houston, TX 77032
http://www.fly2houston.com
Houston International Airport Car Rentals
The George Bush Houston International Airport is located in the state of Texas, 20 miles from the center of the city of Houston.
Around 43 million travelers pass through it's terminals each year, it's one of the most highly trafficked airports in the world. Covering 10,000 acres it's the second biggest airport in Texas after the Dallas Airport.
The Houston International Airport (IAH) has 5 terminals (A, B, C, D, and E) connected by the TerminaLink train, 5 runways, and 124 boarding gates. Among the services offered there are money changers, cash machines, WIFI, more than 50 food stands, duty free shops, a chapel, and the Business Center of the Houston Marriott Hotel, located inside the airport in Terminals B and C.
The airport has parking space for 25,000 vehicles, both covered and uncovered and for long or short term parking. There's a free shuttle that connects all the parking areas to the terminals.
Car rental at the Houston International Airport (IAH)
The principal car rental companies call all be found at the Houston International Airport, such as Alamo, Avis, Budget, Dollar, Hertz, National and Thrifty. The shuttle connects the arrivals area of the terminals to the car rental offices.
Remember that the best auto rental prices can be obtained by reserving your car ahead of time online. Through RentingCarz you can select the best rental car for your needs and take advantage of excellent offers including GPS in your language, insurance, full gas tank, and many other services. The rates offered at the ticket counters are always higher than what you can get through RentingCarz.
Once the reservation has been made, all you need to do to pick up your rental car is present the voucher with your confirmation number, along with a valid driver's license and a credit card in the name of the reservation holder.
How to get from the Houston International Airport (IAH) to the center of Houston
To drive your rental car from the airport to the center of Houston you must take Will Clayton Pkwy and then drive along I-69 (Estex Fwy). Houston is the 4 biggest and most populated city in the United States, and has a lot of traffic. Because of this it's highly recommended that your ensure your rental car is equipped with GPS in your language so that you can drive safely and securely so as to make best use of your time in this stunning city.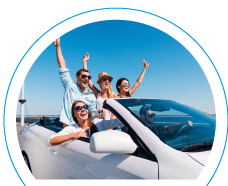 Near Cities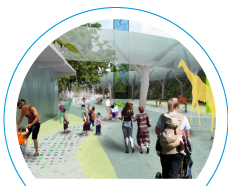 Near Attractions
Coming soon...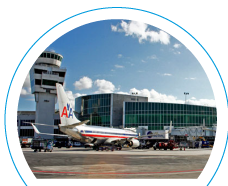 Other Airports in the Area
San Antonio International Airport
Dallas-Fort Worth International Airport