San Diego Zoo
2920 Zoo Dr, San Diego
CA 92101
Phone: 619-231-1515
http://zoo.sandiegozoo.org
Visiting the San Diego Zoo
Inside Balboa Park, you will find the world-famous San Diego Zoo; one of the most visited destinations for tourists who come to the city. When you are inside your rental car, browsing through the GPS "favorites" to find a place to visit, we recommend you head North of the city, and prepare yourself for an unforgettable experience.
The San DiegoZoo is a unique place, where you can see over 4,000 animals of some 800 different species, and see some 700,000 exotic plants over 100 acres of land.
Pandas, red pandas, orangutans, koalas, gorillas, bears, and lemurs, just to mention a few favorites, live in well-acclimated environments that have achieved a balance between good visibility of animals and a suitable, natural habitat to lead a healthy life.
An excellent option to get to know the zoo is to take the double decker bus with a guide, which gives you access to information on the species that you find in route. It is very important to arrive early to catch the first 9am bus, and avoid waiting in the excessive heat. It is also advisable to go with light clothing, comfortable shoes and sunscreen. This guided tour lasts about 35 minutes and covers 70% of the park.
Another good way to see the zoo is to take the express bus, which stops at five different areas of the park, allowing you to get off and see the animals close up.
Another activity offered is the Skyfari Aerial Tram, a cable car that can fly from one end of the zoo to the other, while you enjoy a breathtaking view. The park has shows for all ages, among them are: Camp Critters (a show with California sea lions), Dr. Zoolittle Explores Australia, and Ice Age 4D Experience (a show that takes place in a 4-D Zoo theater).
The San Diego Zoo also offers the possibility to buy souvenirs such as hats, toys, glasses, books, wines etc. Some of the gift shops that can be found in the zoo are Mercado, Zoostore, Zoo Brew, Elephant Odyssey, and Northern Frontier among others.
The San Diego Zoo also provides a wide variety of restaurants and food places that make it enjoyable stay in the park. Some of them are Albert's, Front Street Café, Café Hua Mei, Lagoon Terrace, Poppy's, Patio, Safari Kitchen, Sabertooth San Diego Zoo Grill and Sandwich Co., among others.
Directions to San Diego Zoo
Getting to the San Diego Zoo in a rental car is relatively simple. Those coming from the North should go on Interstate 5, take the exit at Pershing Drive, and then continue onto Interstate 15 (Escondido and Riverside), take Route 163 South, exit at Park Blvd., turn left and then continue North.
For those who are traveling in a rental car from the South, you must take Interstate 5 (Mexico), then exit on Route 163 North, and from there take the Zoo/Museums (Richmond Street) exit.
For those who are driving in a rental car from the East, you must take Interstate 8 (Imperial County and Arizona), then take Route 163 South and then the Park Blvd. Exit; turn left off the exit and head North.
Parking Information
The San Diego Zoo has a huge lot with free parking near the entrance, where you can leave your rental car without problems.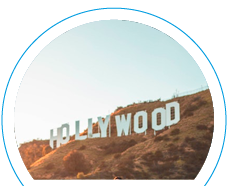 Other Attractions in the Area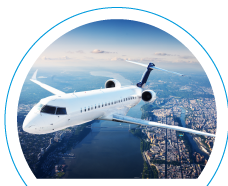 Near Airports
San Diego International Airport
Los Angeles International Airport