Georgia Aquarium
225 Baker St NW, Atlanta
GA 30313
Phone: 404-581-4000
https://www.georgiaaquarium.org/
Visiting Georgia Aquarium

The Georgia Aquarium, a public aquarium located in Atlanta, Georgia, is home to more than 100,000 animals of 500 different species. This aquarium, considered to be the world's largest, has 42 full tanks of 10 million gallons of saltwater and freshwater, where you will find whale sharks, beluga whales, manta rays, dolphins, penguins, sea otters, among many other specimens.
The Georgia Aquarium is unique in that it was designed around the tank of whale sharks, which were brought from Taiwan. This species, which is living in captivity for the first time outside of Asia, consumes 70% of the aquarium water.
The Georgia Aquarium has six different exhibits, showing species in their natural hábitats: Tropical Diver, Georgia Explorer, Cold Water Quest, Dolphin Tales, Ocean Voyager and River Scout.
Tropical Diver, is an exhibit of tropical fish from the Indo-Pacific. Here you can look into a reef 164,000 gallons inhabited by various species. The aquarium also has its own live coral, which can be seen where there are also seahorses, garden eels, jellyfish, clown fish, shrimp, lobsters, and other tropical fish.
Georgia Explorer is a sector that was created for children. It features a number of tanks with rays, sharks, and sea turtles, and also shows what life is like in the Gray Reef.
Cold Water Quest has animals from polar and temperate zones, such as beluga whales, sea otters, Japanese spider crab, sea dragons and African penguins.
Dolphin Tales houses eleven bottlenose dolphins and offers three shows per day, about 30 minutes long each show, including educational videos on these playful mammals.
Ocean Voyager is a transparent tank with 6.3 million gallons of water containing several thousand fish belonging to some 50 different species. This impressive "fishbowl" is the largest aquatic man-made artificial habitat. It measures 284 ft x 126 ft and has a depth from 20 to 30 feet. It also offers 100 feet of underwater tunnels, that function as a huge window into the "ocean depths".

River Scout is an area that begins with a waterfall where you can explore wildlife found in the rivers of the world. Here you can see fish in North America along with piranhas, electric fish and Nile crocodiles and other species.
The Georgia Aquarium also has Deepo's Undersea 3-D Wondershow, a fun show for the little ones, who will be thrilled watching jellyfish, turtles and defilnes "swim" around.
Driving Directions
For those who are going to the Georgia Aquarium in a rental car, you must drive to downtown Atlanta, towards 225 Baker St NW. The aquarium is located in the Centennial Olympic Park, and is easily accessible from I-85, I-75 and I-20. Anyway, it is always better when booking a car rental to request that it includes a GPS in your language. This will help you get through the city safe and sound.
Parking Information
Parking Access for the Georgia Aquarium is located on Luckie Street and Ivan Allen Jr. Boulevard. It has 1,600 parking spots and it is $10 to park. If you prepay online, you can park your rental car for $ 9.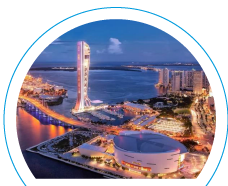 Other Attractions in the Area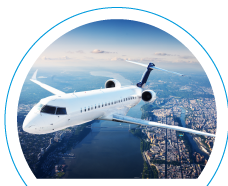 Near Airports