Morumbi Cemetery-Tribute to Ayrton Senna
Morumbi Cemetery-Aylton Senna

One of the Brazilians most familiar to the Japanese is Ayrton Senna.
He was most popular Formula One Driver for about 10 years from 1984 to 1994, and won three world champions in 1988, 1990 and 1991 while he was enrolled in McLaren Honda, he was exactly the hero of the motor sports world and still is.
At this time the existence of Ayrton Senna began to be recognized through the television's Formula One relay, Japan, which had been in the so-called bubble economy, was pursuing this speed and it was an extremely fast and gorgeous European culture Formula One I will be fascinated by it.
Previously Japan's motor sports was supported only by some enthusiastic fans, but this Ayrton Senna's smart, somewhat lonely atmosphere and a different dimensioning driving technique when manipulating machines and At that speed children and women were also crazy. To the Grand Prix to be held at Suzuka Circuit (Mie Prefecture) in Japan, over 200,000 spectators who got platinum tickets gathered, French Alain Prost who was said to be the biggest rival of Ayrton Senna and British Nigel · I watched with Mansell and others about the pole position qualifying pole position and the Grand Prix race which fight the top of the podium at the final race. Of course, people who were unable to get tickets and race fans who were looking forward to the relay were nailed in front of the TV. When I left this world by accident at the San Marino GP in Bologna, Italy in 1994, Brazil as a whole suffered mourning. The coffin from Italy back to Sao Paulo has been delivered worldwide on footage, showing the sadness of more than one million people waiting to see the funeral. The funeral of Ayrton Senna became a national funeral, and the Brazilian Government set the day of May 1 that is the date of death as "day of traffic safety."
"Morumbi no Oka" where Ayrton Senna sleeps is quietly present in a piece of a high-class residential area in Sao Paulo, and his tombstone, which was also a Christian, has "NADA PODE ME SEPARAR DO AMOR DE DEUS Love will fall down to ourselves forever) "is engraved.
If there is no traffic jam from Sao Paulo Airport to the hill of Morumbi (Cemiterio do Morumbi), rental car can arrive in about an hour. Please make a preliminary inspection on Google map beforehand and drive with car navigation system on the day. There are many tombstones on the hill of Morumbi, and finding out for themselves is very time-consuming. It would be nice to have a grave protector tell the place.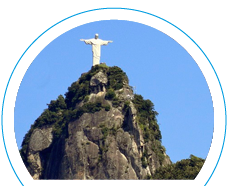 Other Attractions in the Area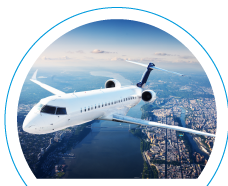 Near Airports
São Paulo–Guarulhos International Airport