Rent a Car in California
Renting a Car in California
California is located on the west coast of the Unites States and runs from the Mexican border in the south, to the limit with the state of Oregon to the north. With an area of 163,696 square miles (23,970 km2) it's the third largest state of the country after Alaska and Texas.
California is a dream destination for tourists. Here you find everything: beaches, mountains, lakes, ski resorts, surprising deserts, incredible attractions and spectacular cities. From theme parks like Universal, Disneyland, and Legoland, the beaches of Los Angeles like Venice, National Parks such as Yosemite, to the mythic Golden Gate of San Francisco or the awesome Death Valley. California offers all that an adventurous tourist could hope for. There is so much to do and see that to fully enjoy the enormous variety of options in California it's essential to rent a car, since the distances are long and by car you can freely drive through the whole state.
How to pay tolls in California?
If driving in Los Angeles, or in any other city in California, and there are 2 or more of you traveling in your rented car you can drive in the Car Pool Lanes which are indicated by painted diamonds and allow you to pass through toll booths without paying. On the other hand if you want to drive your rental auto in the fast lates it's most convenient that the car has the automatic payment service FastTrak installed which lets you drive in the fast lanes of all the highways of California without worrying about having change to pay the tolls or forgetting to pay one. In addition, certain routes like the Golden Gate don't accept manual payment so the best way is to have the FastTrak system. Through RentingCarz you can reserve a rental car over the internet at the best price with the most reputable companies on the market, with the option so that all toll fees can be paid upon return of the vehicle.
How to pay fines in California?
Traffic fines in the United States are not charged to the owner of the car but to the licensed driver of the car. This means that the driver is responsible for the fine, not the rental car company. Fines received in California can be paid in person, by mail, or sometimes over the internet depending on the court where it was issued. You'll find the necessary information on the ticket for the fine itself or at the court's website to see what are the payment types and conditions. Parking fines are not registered by the court, so they can be paid at the parking agency where the infraction occurred. The later you pay the fine, the more it will cost. It's very important to realize that an unpaid parking fine might result in you being denied your visa renewal into the United States.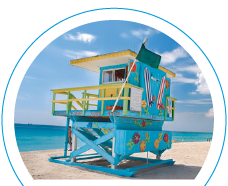 Main Cities in California
Los Angeles
San Francisco
San Diego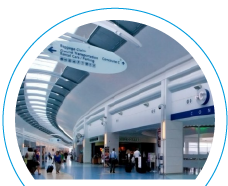 Airports in California
Los Angeles International Airport
San Francisco International Airport
San Diego International Airport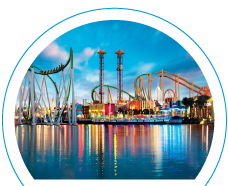 Attractions in California