Rent a Car at San Francisco
International Airport (SFO)
San Francisco, CA 94128
http://www.flysfo.com
About San Francisco International Airport
San Francisco International Airport is located 14 miles south of the city of San Francisco. With around 40 million travelers per year, its the second most highly trafficked airport in the state of California, after the Los Angeles International Airport.
The San Francisco International Airport covers 2,400 acres has 4 landing strips, 4 passenger terminals, (1, 2, 3, and international) and 104 gates distributed between 7 areas (A, B, C, D, E, F and G). The AirTrain, an automated system to carry people which functions 24 hours a day, connects the international terminal with the other terminals, parking garages, and the Rental Car Center.
The San Francisco International Airportis recognized worldwide for it's infrastructure, and many conveniences like banks, money changers, ATM machines, WiFi access, restaurants, bars, shops, a medical center, a meditation room, bathrooms with showers, and other services.
Car Rental at the San Francisco Airport
To rent a car from the San Francisco International Airport, you take the blue line of the AirTrain with connects the 4 terminals with the car rental companies such as Alamo, Avis, Dollar, Budget, Hertz, National and Thrifty, among others. The desks of each of the companies are located on the fourth floor of the Rental Car Center.
To get the best prices on you rental car it's recommendable to make the reservation ahead of time through the promotions habitually offered by RentingCarz. Upon arrival at the Rental Car Center you then only need to present the voucher with the reservation confirmation number at the desk, along with your driver's license and a credit card number with the same name as the person who made the reservation.
How to leave the airport in a rented car
The San Francisco International Airport connects to Highway 101, which crosses Interstate 380 north of the airport, providing more connections to the region.
In San Francisco the traffic is not too congested, but there are many one way streets and some are very steep. For this reason it's a good idea to obtain a rental car with automatic transmission and that has a GPS in your language so that you can drive safely and with ease in the city.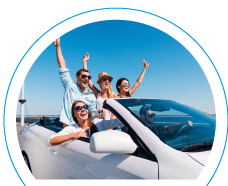 Near Cities
San Francisco
Los Angeles
San Diego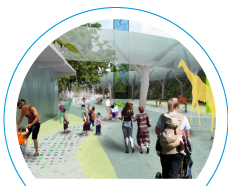 Near Attractions
Coming soon...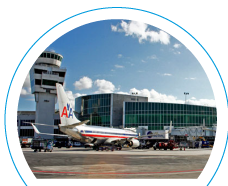 Other Airports in the Area
San Diego International Airport
Los Angeles International Airport