#UnitedWeStandStrong
RentingCarz helps you in the face of
the COVID-19 situation

Plan Now. Drive Later. Get up to

10% OFF
We are here to help!
We understand the uncertainty COVID-19 has wreaked in our communities.  For this reason, we've changed our policies to give you peace of mind and ease when booking a car rental with us.  Check it out below. In addition, you can find pertinent information about COVID-19 from governments around the world, as well as what measures our car rental partners are taking for your safety.
New reservations
Book your car rental now and we will give you a special discount of up to 10% for planning ahead. Take advantage of this special offer now for when you can travel again.

Coupon valid for reservations originating in Latin American countries to any destination, made until June 30, 2020 with pick-ups from May 01 to September 30, 2020. Only applies to "Pay Now" rates.

We give you full flexibility to change your reservation without penalties or fees.
Existing reservations
If you have a reservation, you can change it without penalties!

We understand the impact that COVID-19 is having around the world, this is why we are changing our policies to support and give you flexibility.


Save the amount paid

If you have a prepaid reservation with us, we are offering you the option to use the amount paid for a future reservation, taking advantage of the exchange rate with the USD that you received on the day of the purchase. Taking into account the exchange rate of your purchase and this additional discount, using this option can generate great savings for you when you are ready to travel again.



Ready to travel?
If you need to reserve a car, it is important that you check your government's notices on the official pages that have been made available to report the outbreak and traveler notices (if any).

We keep you informed. Below are official government links on travel notices and information regarding COVID-19.



How to reach us

Chat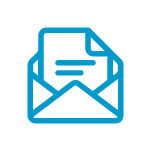 Email
Send us an email to help you with your request to info@rentingcarz.com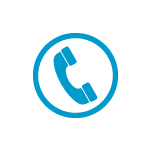 Telephone lines
Contact our service lines according to your country that you will find in the top menu on this page.
Your safety is our priority
Our car rental partners take your safety very seriously. They have implemented several measures through the systematic use of disinfecting agents for the cars, key stations and counters. In addition, "zero contact policy" is being enforced. In some cases, they have chosen to deliver disinfected car keys sealed in an envelope to customers.
We all need to take care of ourselves, so if you choose to rent a car to avoid the flow of people on public transportation, be sure to follow the cleaning protocols suggested by your government and the car rental company.
Safety tips
Keep in mind the health recommendations to travel safely.
Regular hand hygiene.
This can be done with an alcohol-based hand sanitizer or soap and water.
Cover your nose and mouth.
Covering the mouth and nose or sneezing with the angle of your arm reduces the possibility of spreading illness to people around you. 
If you travel to an affected area. 
You should monitor yourself for symptoms for 14 days from the return of your trip and follow the national protocols of the country in which you are located.