Renting a Car in Arizona
Arizona is located in the Southwest of the United States, covering 183.461 square miles and has a population of about 6.5 million state inhabitants. Arizona is bordered to the North by Utah and Colorado, to the East by New Mexico, to the West by Nevada and California, and to the South by the Mexican states of Sonora and Baja California.
Arizona, known as the "Grand Canyon State" has an arid or semiarid climate. It has become well-known for its desert landscapes filled with the characteristic cacti. Its main cities are Phoenix, the Capital where more than 4.8 million inhabitants live, Tucson and Yuma.
The State of Arizona offers important tourist spots and areas with unique appeal. An example of this is the Grand Canyon, a natural world wonder, declared a World Heritage Site by UNESCO, it offers spectacular mountain ranges and cliffs "sculpted" by the Colorado River over millions of years. You can also cross other national parks such as Lake Powell (the largest artificial lake in the United States), the Sonoran Desert, the Petrified Forest National Park, the Havasu Falls, Monument Valley and the Barringer Crater,
The State of Arizona also offers the opportunity to visit museums like the Phoenix Art Museum, or the Heard Museum, which exhibits a collection of artifacts and works of art from the Native American tribes that inhabit the area. It is also possible to discover historical sites in Arizona, such as the prehispanic ruins, National Monuments in Chelly Canyon, Montezuma Castle, Casa Grande and Navajo territory.
To enjoy the variety of options that Arizona offers, it is highly recommended to use a rental car, that way you will be able to move freely through the great distances that make up this state.
How are tolls paid in Arizona?
In the State of Arizona there are no toll roads.
How are fines paid in the state of Arizona?
Fines are written under the name of the driver of the rental car, and must be paid within days after the date of issue. To find out if you can make an online payment for a fine in Arizona, you need to go to the list of state courts, and enter the information that you find on your ticket (case number, fine number, or full name of the driver fined).

There are unofficial organizations, like the DMV, that are in charge of managing the payment of traffic fines in the State of Arizona.
It is not recommended for a foreign tourist to ignore a traffic ticket issued when driving a rental car in the state of Arizona, because it may give the immigration authorities in the United States reason to deny visa entry or renewal.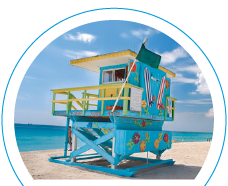 Main Cities in Arizona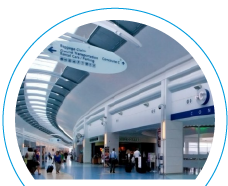 Airports in Arizona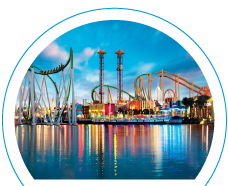 Attractions in Arizona
Coming soon...