Rent a Car in Phoenix
Traveling in Phoenix with a Rental Car
Phoenix is the largest and most populated city in the state of Arizona; and, with 4.4 million inhabitants, it is the thirteenth most populated city in the United States
Phoenix is located Southwest of the United States, and to the North of the Sonora Desert. The entire 2000 square miles of its territory are the backdrop for a perfect combination of spectacular desert landscapes, golf courses, trendy restaurants, museums, art galleries, shopping malls, outdoor parks and luxury hotels.

For those who choose to rent a car to drive around the state of Arizona, Phoenix is located about 15 minutes from the Phoenix International Airport. The city offers many different cultural and art centers. There is the Heard Museum of History heard.org, which exhibits collections of the art and culture of American Indians, and where it is also possible to buy the best local handicrafts. Another interesting museum to visit is the Phoenix Art Museum, the largest visual arts museum in the Southwest. This museum exhibits around 18,000 works of modern and contemporary art in North America, Latin America, Asia and Europe. It also provides live shows, independent films and an interactive space for children.
Geting in your rental car and going out to enjoy the outdoor landscapes is one of the most enjoyable options of things to do while in Phoenix . For example, the trails of mount Piestewa, which, with its 2,610 ft, is the second highest mountain peak in town. Hiking up to the highest point of Piestewa rewards you with a spectacular view, but the hour and a half journey (up and down) is not for everyone. Especially in the Summer, when it may be more than 100 ° F. Another adventure to enjoy Phoenix is to make a hot-air balloon ride over the Hummer mountains after dark, using night vision goggles.
For those who like animals and nature, it is recommended to make a visit to the Phoenix Zoo, where you will see more than 1,200 animals over an area of 2.5 miles. Here you can enjoy exotic birds, large African animals, and native species of the Southwestern United States. As far as green spaces are concerned, the Desert Botanical Garden, has more than 50,000 species of plants that grow in arid areas around the world.
And for professional sports fans, Phoenix is home to the Phoenix Suns and the NBA superstar, Charles Barkley. Meanwhile, baseball fans will be interested in Chase Field, the home stadium of the Arizona Diamondbacks, the West Division Major League team.
And for those who don't want to leave the city empty-handed, we suggest getting in the rental car again and stopping by the Biltmore Fashion Park, an open air shopping center where you can find luxury brands, a wide variety of cafés, restaurants, and all kinds of outdoor events, from yoga to film screenings.
Rent a car, minivan or SUV in Phoenix through RentingCarz at the best price with the most reputable rental companies on the market. Reserve a car online and fully enjoy Phoenix and other destinations, such as Fort Lauderdale, Orlando, Las Vegas, Miami, Houston.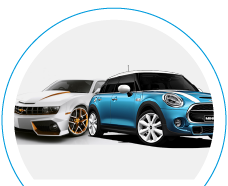 Car Rental Companies in Phoenix
Alamo
Avis
Budget
Dollar
Hertz
National
Thrifty
Sixt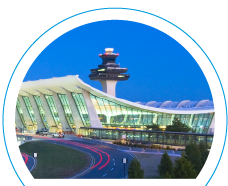 Airports Near Phoenix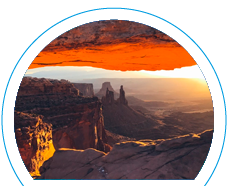 Local Attractions
Coming soon...