Isla Mujeres

Cancun, Quintana Roo, Mexico
http://www.isla-mujeres.net
Visiting Isla Mujeres
8 miles from the city of Cancun, Isla Mujeres is a natural paradise of beauty. An island 8 km (5 miles) long and 0.3 miles wide, surrounded by the crystal clear waters of the Caribbean sea, spectacular coral reefs and rich marine life including turtles, dolphins and a great variety of tropical fish.
For visitors staying in Cancun, you can go in your rental car to Punta Sam, located 10 miles from Cancun, and arrive at Isla Mujeres by a ferry crossing that allows you to bring the vehicle to the island on a pleasurable trip that lasts about 45 minutes. For those who want to go without the rental car, you can go to Puerto Juarez located 1.2 miles from Cancun and take the ferry that leaves from there.
One of the most enjoyable activities in Isla Mujeres is scuba diving for the experienced and snorkeling for those recently initiated in exploring underwater life. Park El Garrafón is ideal to peer into the depths of the island. The park entrance is free, but allows access to other attractions such as Kayak tours, zip lines, bike tours, swimming with dolphins and a pool of 25 meters with an amazing view of the Caribbean Sea.
The white sandy beaches are a magnet for tourists who come to Isla Mujeres. North Beach, which extends to the Hotel Avalon is a beautiful beach where people are allowed to go topless, and where you can venture into the sea for over 100 meters and the calm waters still only reach to your knees. Playa Lancheros is another beach that is worth visiting, where there is a restaurant from the 40's, with exquisite dishes like the famous Mayan Tikin Xic.
Another highly recommended place in Isla Mujeres is Punta Sur, where you can enjoy beautiful cliffs, see the ruins of the Mayan temple of Ixchel (goddess of fertility), visit the Sculpture Garden and go up the lighthouse to enjoy the view from the top. You can also make a visit to Turtle Farm, a small aquarium of tropical species and sea turtle hatchery.
By late afternoon Playa Norte is the place to be, where you can watch the sunset and enjoy restaurants with dream-like atmospheres; order lobster enchilada with a cold beer at Buho's, a mojito at the bar Viva Cuba, or enjoy a seafood dish or a ceviche fresh from the sea in the Social Justice restaurant.
Walking down the Avenida Hidalgo, in addition to meeting a wide variety of beach bars and restaurants such as Asia Caribe, The Malquerida, Amigos y Lola Valentina, You can also buy some crafts, jewelry or souvenirs on the Avenida Hidalgo, Morelos or the Avenida Rueda Molina.
For those who have been to Isla Mujeres in a rental car, it is important to make inquiries with the Ferry about return trips back to Cancun, as these vary depending on whether it is high or low season.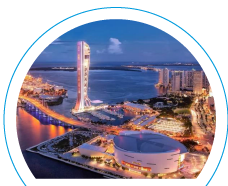 OTHER ATTRACTIONS IN THE AREA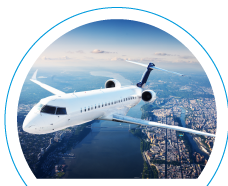 NEAR AIRPORTS