Nasa Space Center
601 NASA Road 1, Houston, TX 77058
http://spacecenter.org
Visiting the Nasa Space Center
How many times have we heard that special phrase in films "Houston, we have a problem"? And if we do have a problem in space no where is better than Houston for helping us resolve it because there is located the Houston Space Center, the official NASA visitor center and training center for astronauts.
Those visiting Houston can get in their cars rented from the George Bush International Airport and head into the city to begin a spectacular tour through the history of space exploration.
Around 800,000 visitors go to the Space Center each year to see the awesome exhibitions and attractions presented there.
The Tram Tour is a guided tour that allows you to see the historic building where the first space missions were controlled from. You'll also see a space simulated space shuttle used for training astronauts, built at the beginning of the NASA space program.
In the Astronaut Gallery there's a collection of astronaut suits together with all the photos of the crews that made up NASA's missions.
The Space Center also gives you the chance to learn more about the International Space Center (ISS) by allowing you the experience of being inside a 30 foot suspended replica. In the attraction Blastoff! you can feel the real sensation of traveling in space, starting with the launch just as a real astronaut feels it.
In Starship Gallery we find shuttles and ships that made history in different missions such as the Mercurio Atlas 9, the Gemini V, a model of Apollo 17, and a lunar vehicle among other artifacts. There's also a replica of the Independence Crew mounted in the Boeing 747 that transported them.
The Houston Space Center is open every week day from 10am to 5pm and weekends from 10am to 6pm. Tickets are $20 dollars for adults and $16 for children from 4-11, children 3 and under enter free.
How to arrive to the Houston Space Center by rental car
The Houston Space Center is located about 24 miles from the center of Houston. To get there by rental car take I-45 south and then exit at NASA Parkway. Although the route is not complicated its still a good idea to reserve a rental car that has GPS in your language to be able to enjoy the trip without worrying about signs and where to exit.
Parking Information
The Houston Space Center provides paid parking for visitors where you can leave your rental car without any worries. It costs $6 dollars and can be paid by cash or credit card.
Rent a car, minivan or SUV in Houston through
RentingCarz
at the best price with the most reputable rental companies on the market. Reserve a car online and fully enjoy Houston and other destinations, such as
Fort Lauderdale
,
Orlando
,
Las Vegas
,
Miami
.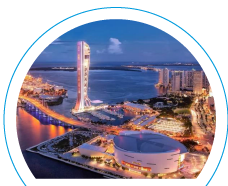 Other Attractions in the Area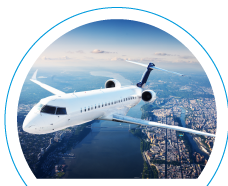 Near Airports