Ibirapuera Park
Av. Pedro Álvares Cabral, Vila Mariana, São Paulo - SP
http://www.parqueibirapuera.org/
Visiting Ibirapuera Park

Sao Paulo is one of the four most populated cities in the world. The city welcomes millions of visitors every year, arriving at the International São Paulo–Guarulhos International Airport, for both business and pleasure, to catch the vibrant energy found throughout the city.

The size of São Paulo is 154,000 square miles, covered by wide avenues and extensive highways. If you want to get to know the city, you must be able to move around freely, and on your own time. That's why renting a car in São Paulo is the best choice to tour the city; and, in our opinion, a tour of the city begins at Ibirapuera Park.

Resembling the style of Central Park in New York, Ibirapuera Park is the heart of the city of São Paulo. A large green space located in the Moema neighborhood, it is designed by the famous architect Oscar Niemeyer in the 50's. It offers a wide range of proposals to enjoy the outdoors and get in touch with nature; from renting bikes or hiking, to dance, yoga, meditation and Tai Chi.

In Ibirapuera Park you can also enjoy art, because there is the Museum of Contemporary Art at the University of São Paulo (MAC), where you can see works by artists including Picasso, Matisse, Modigliani and Amaral. You may also take a tour of the Museum of Modern Art, the first in Latin America, and check out the Afro Brazilian Museum, which addresses the African culture as an integral part of the national identity of the country. You will also have the opportunity to tour a sculpture garden with over thirty works of Brazilian artists from the twentieth century, or watch a light show at the Ibirapuera Fountain. In the Ibirapuera Auditorium, with a capacity of 800 attendees, you can go to enjoy local and international music events.

In Ibirapuera Park we can also visit a Japanese pavilion, which offers permanent exhibitions of Japanese culture, with pieces from the 11th century. The Park also has a fitness center with a capacity for 11,000 people. As well as a Planetarium, which has a dome 18 meters in diameter and a hall that can fit 300 people.

Ibirapuera Park is also home to major cultural and artistic events such as the Biennial of São Paulo, which takes place in the Cicillo Matarazzo Hall. It is also host to events of international significance, such as Fashion Week.
Directions to Ibirapuera Park
To get to Ibirapuera Park in your rental car, from Av. Paulista take R. Pamplona to Avenida Brasil. Then continue onto Praça Armando de Sales Oliveira and continue onto Av. Pedro Alvares Cabral.
To have a car in São Paulo it is advisable to book a rental car ahead of time at RentingCarz, with a GPS in your language. Distances in São Paulo are great, and traffic signs and indicators on streets and highways are not always accurate.
Rental car parking in Ibirapuera Park
Ibirapuera Park has paid parking, where you can leave your rental car, located at the main entrance of the park, on Pedro Alvares Cabral Street, S/N.
Rent a car, minivan or SUV in São Paulo through RentingCarz at the best price with the most reputable rental companies on the market. Reserve a car online and fully enjoy São Paulo and other destinations, such as Fort Lauderdale, Orlando, Las Vegas, Miami, Houston.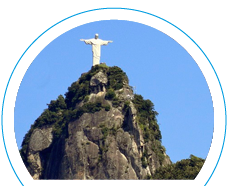 Other Attractions in the Area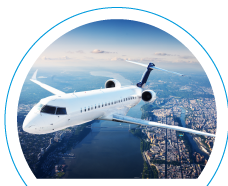 Near Airports